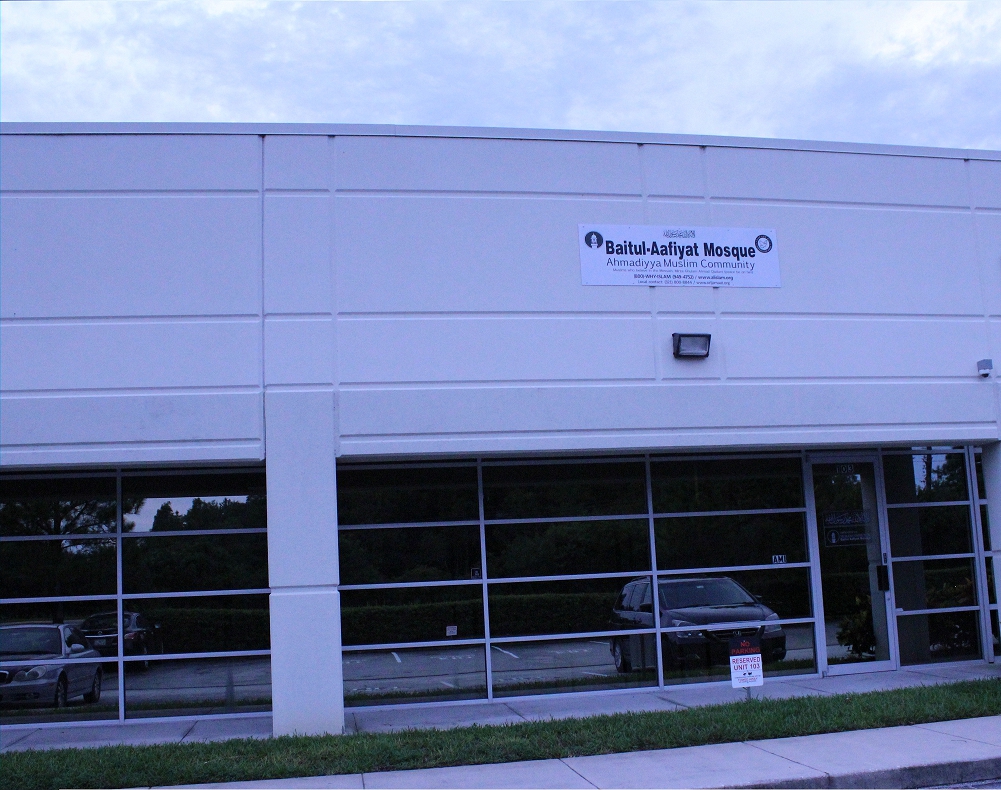 Baitul-Aafiyat Mosque
9501 Satellite Blvd Ste 103
Orlando, FL 32837-8445
Phone: (321) 800-8844
Website: http://www.orljamaat.org
Click here to Contact Us
Click here to see Location of the Mosque using Google Maps
Welcome to Orlando Jama'at
Directions to Baitul-Aafiyat Mosque:
Take Exit 72 from I-4, this exit is for toll road 528, once you are on 528 take Exit 4 for Orange Blossom Trail (this is the last free exit, after that toll starts).
Take a right on Orange Blossom Trail light and then left at the next light on W Taft Vineland. Baitul-Aafiyat Mosque is less than two hundred yards on the right in an office complex, Suite 103 (look for a door with the Jama'at logo on it). Remember that Baitul-Aafiyat Mosque faces W Taft Vineland Road and NOT the Satellite Blvd - There is another Mosque (Al-Aziz) in the same complex that faces Satellite Blvd.